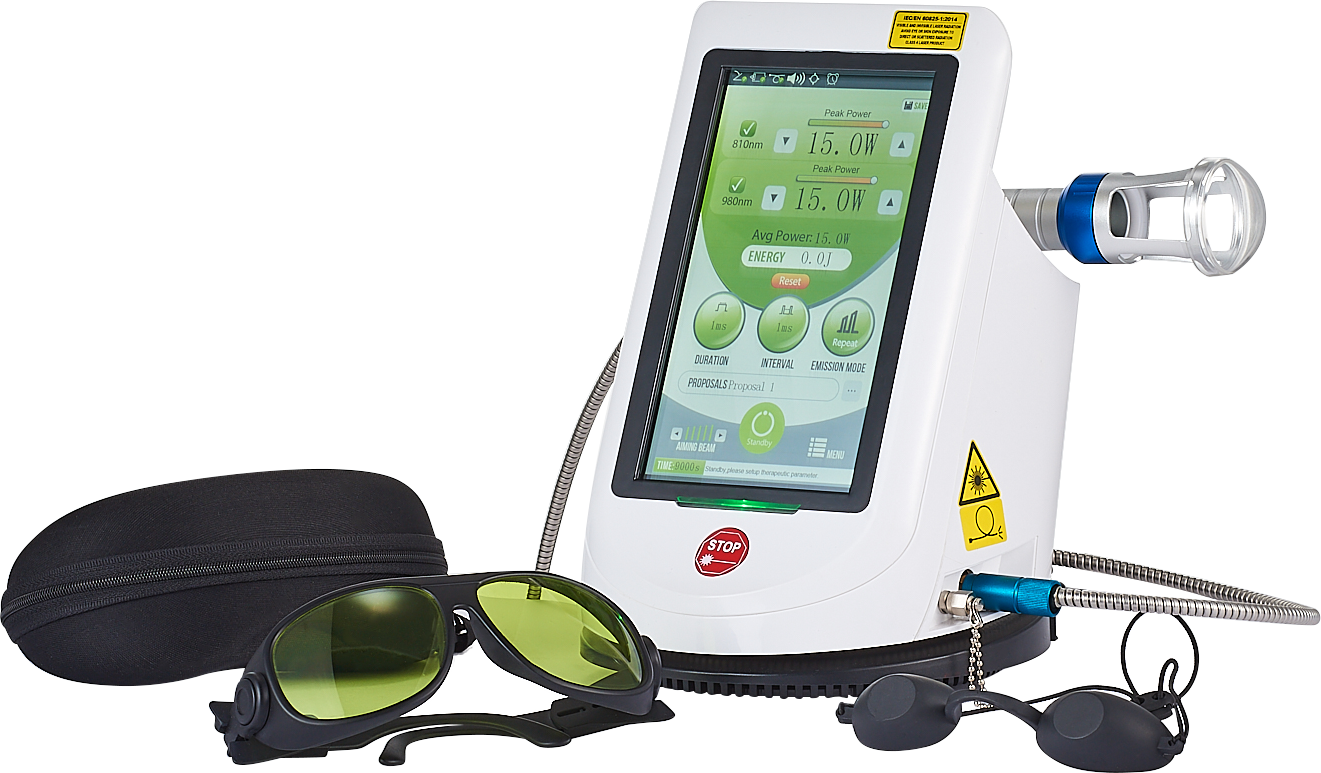 Suffer from fungal foot infections or foot/ankle pain? We have just the treatment you need! Our office now offers Class IV Laser Therapy! In-office laser treatment will conveniently benefit all our patients.
Conditions Laser Therapy Treats:
Class IV Laser Therapy treats several conditions ranging from fungal foot infections to foot/ankle conditions.
Fungal Foot Infections: 
Fungal Foot Infections are extremely common due to how easy they are to spread from person to person. Foot infections can spread through public locker rooms, showers, shared bathrooms, carpets, and even sharing clothing.
Foot and Ankle Conditions: 
With 26 bones in the foot, no wonder it is so common for individuals to deal with foot pain. Some common foot/ankle conditions are: 
Tendonitis

Plantar Fasciitis

Ankle Sprains

Neuroma

Arthritis

Bunions
Benefits of Class IV Laser Therapy:
Accelerated Cell Reproduction 

Reduced Scar Tissue 

Decreased Inflammation 

Reduce Pain 

Kills Fungus Living Under Nails

Painless Procedure
Whether you suffer from a fungal foot fungus or foot/ankle pain, laser therapy is the best treatment for you. Dr. Muroff will provide you with the best treatment plan and cure your condition in no time! 
If you have any questions about our services, please contact us today at (631) 588-0888.